Reviews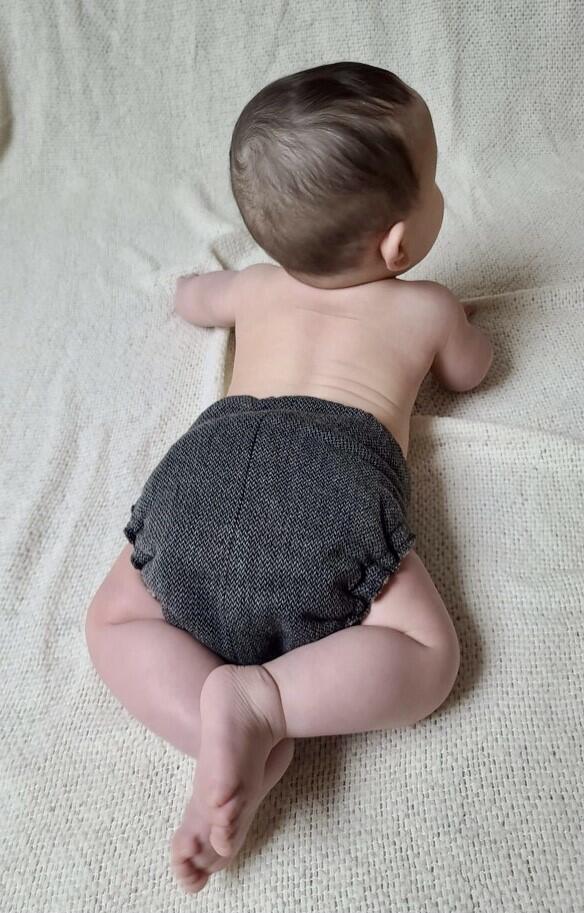 "This by far is my favorite WAHM diaper I've had"
~Kaylin (OS All-Night Fitted)
"This fitted you made for me just continues to blow me away! I didn't even boost it just the see, and the back was still dry. And that was after 12-13 hours, plus he was in it for like 30 minutes after waking up and drinking water. I love that it fits him so well but since it's stretchy he has a lot of room to grow in it too. This is the ONLY fitted that has worked for us at this stage!!!
Overall this is our new favorite diaper!! It holds so much and is very trim so it fits my 20lb 17mo very well. He's still nursing during the night so he pees a lot. We also have lots of room to grow in the diaper too!"
~Miranda (OS All-Night Fitted Review)
"My diaper cover is so nice. My kiddo is 1, slim and tall (21lb, 34in), and he has plenty of room to grow in the OS cover. I can definitely see this lasting us until potty training. The fir is so nice. It's trim, especially for wool.
I washed and lanolized like normal, and had no issues with leaks at all. My little is a heavy wetter, and this cover combined with his stretchy flat was perfect to last him all night and not have wet pajamas at wake up time. I'm really loving the plaid and red together. I think it's super stylish. I would absolutely let my kiddo run around with this cover and just a shirt on. "
~Angela (OS Wool Cover Review)
"We used the OS diaper last night, and it was just amazing.
I dont know what to say but I love everything about it except for one... that is, i have to cover the beautiful print with another cover."
~Tin
"The fitted is wonderful. I love that I can adjust the absorbency with the various inserts. My 4m old napped in the fitted with all inserts and no cover for 3 hours with no leaks. I have also used the fitted overnight (10p-6:30am) and have used it during the day with only part of the inserts and a cover. I love it for times he will be sleeping. It will last him a long time size wise. I appreciate the different inserts and how they can all snap together to stay in place. It is super soft and washes beautifully.
I adore the wool cover. It fits perfectly and is super soft. I don't have any leaks or wetness. I don't get compression leaks when worn with a onesie"
~Deborah (OS All-Night fitted review)
"When I received this diaper for my 24 lb 10 month old, the first thing I noticed was how soft it is! Secondly, I thought the pattern and overall appearance looked like it was very well made. The inside liners are very functional and I personally love that there is a button specifically for the second insert, I have used others that don't have this feature. Once trying it on my son, I loved how stretchy it is too, which made putting it on my boy so much easier. After we got it on, i tested the absorbency. This could easily be used as a night time diaper or every day diaper - especially nice if you're going to be out of the house and wont be as convenient to do a diaper change. I have now used this diaper several times and thus washed as well. Each time it is still as soft and functional as the first time. I would definitely recommend and hope to get my hands on more!"
~Brittani (petite fitted review)
"Super absorbent and if I didn't know better I wouldn't be able to tell they were even wet. I never felt sticky and soggy like I would get with the the old ones I have. These absorbed very quickly too."
~M.V. (nursing pads review)
"I wasn't able to put my daughter in heavy boosters for last night (due to certain events and she had already fallen asleep so just let her be) so she was in a regular four sack towel only underneath your diaper and booster. Went to change her now and her flour sack towel is 100% soaked. Big time yet, your diaper and booster remain dry. Held up FANTASTIC!"
~Olympia (wool cover review)